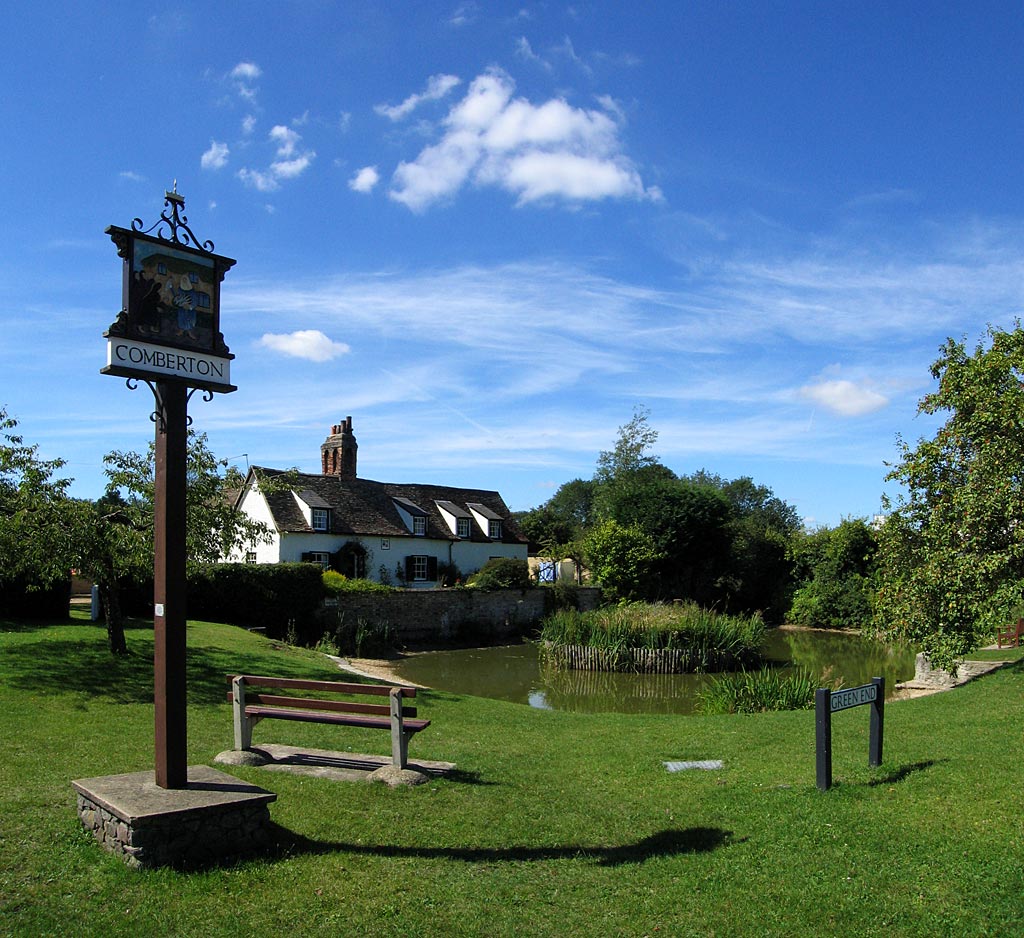 Population (approx)
2,400
Comberton (pronounced Com-berton, unless you're local and were born before the fifties, in which case it's Come-berton) is half a mile from the middle of the world. Well, from a tiny little stone on the Toft road that marks the Prime Meridian. A modest claim to fame, perhaps, but important enough that they named to local primary school after it. Less modest is Comberton Village College and Sixth Form, which, at the time of writing can't seem to stop being rated Outstanding by Ofsted and provides the community with a health and fitness club, sports facilities and great pride.
The centre of the village is a crossroads with a duck pond, a shop, post office, pub, doctors, dentist, butcher and hairdresser so it's very much a village you can potter round and get your little life bits done without having to jump in the car
Rather than devoting a whole room in your house to occasional visitors, they can camp at the lovely touring site at Highfield Farm and you can turn the spare room into a gym.
You can probably guess how close Meridian Golf Club is and two villages away in Bourn you can enjoy the luxury of Cambridge Country Club.
If you're commuting to Cambridge the west city boundary on Barton road is within 2.5 miles with a cycle path almost the whole way (you have to use the road for a few hundred metres in the middle of Barton). Barton itself is a great place to go too, where you can indulge at the shops of Burwash Manor. On a sunny afternoon, take a 3 mile walk or bike ride over the fields to the tea rooms, pubs and river at Grantchester or hop on to the footpaths that head out of the village in all directions. The National Trust's Wimpole Estate is a few villages to the west.
On the sad occasion where you need to leave the area for more distant destinations you can join the M11 in either direction at junction 12 in 2.5 miles.